Leah De Shay, Lactation Specialist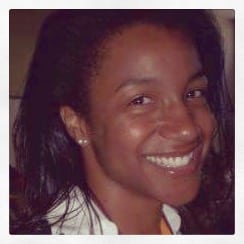 Leah graduated from La Sierra University with a degree in Psychology and Speech Pathology and Audiology.  During her undergraduate studies, she found her passion for health care as she spent her summers working and studying overseas with charities and on research projects.  One life-changing project was a pilot project studying the implications of HIV and AIDS on breastfeeding families in South Africa with a team of Loma Linda University doctors and researchers.
After graduation, Leah began researching viral transmission among high-risk women of childbearing age at UCLA and USC clinics in the heart of Los Angeles and Skid Row.
She completed her post-baccalaureate work in lactation at University of California, San Diego. Leah was also awarded her CLEC (Certificated Lactation Educator Counselor) certificate, completed her IBCLC (Internationally Board-Certified Lactation Consultant) credentialing program, and completed 2000 clinical hours working in labor and delivery and maternity, all while breastfeeding her first child.
Leah has since worked in various health care systems, including as Director of the Welcome Baby Program, Providence. She currently cares for families at the UCLA Venice Family Clinic, UCLA Health systems, and with Growing Healthy Together as our lactation specialist!
Having lived in Southern California her entire life, Leah now lives with her husband and three children in Long Beach. She is a kind and gentle lactation specialist who feels fortunate to be serving her community here in Long Beach! 
*Leah accepts all insurance plans approved at Growing Healthy Together and lactation visits can be for both mother and baby (separately or together). Your pediatric provider does not need to be at our clinic in order to be seen or covered! Please call for questions regarding coverage and, as always, we will be happy to help you.