Our Naturopathic Family Doctor
Dr. Vreeland is a naturopathic & family doctor specializing in family medicine, women's health, and naturopathic dermatology.
Lauren earned a bachelor's degree in biochemistry and cell biology with honors from the University of California, San Diego.  She completed her doctorate in naturopathic medicine at Bastyr University in Seattle, WA.
Lauren pursued advanced clinical training with experts in dermatology, women's health, environmental medicine, and homeopathy.  Her clinical interests include and are not limited to allergies, dermatology, digestive imbalances, methylation issues and genomic medicine, hormone balancing and nutrition.
Lauren's work as a naturopathic doctor entails an extensive knowledge and balance of science and nature.  Lauren follows the naturopathic principle of treating the cause, not just the symptom.  Her main goal is to equip patients with information and treatments necessary to allow them to take charge of their own healing.  The majority of Lauren's time spent with patients is devoted to listening, educating, and answering questions.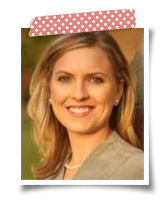 Lauren does not take insurance and payment is due at time of visit.
Lauren is a member of the AANP (American Association of Naturopathic Physicians) and the CNDA (California Naturopathic Doctor's Association). Lauren's hobbies include spending time with family, especially her beloved husband and baby boy, cooking with healthy, whole foods, and arranging fresh flowers from the garden. Lauren enjoys dance, yoga, and running.