Dr. Rochelle Neally, DC, CACCP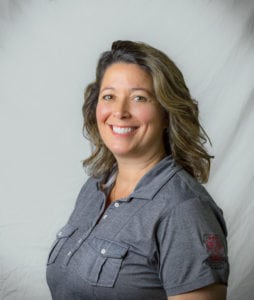 Dr. Rochelle Neally is a pediatric chiropractor in Long Beach.
Dr. Neally graduated from Life West Chiropractic College in San Leandro in 2000, with a Doctor of Chiropractic degree.  She has her certification in Chiropractic Pediatrics from the Academy of Chiropractic Family Practice.  She has also worked as an Associate Professor at Southern California University of Health Sciences for 5 years.  She has also published 2 papers on Chiropractic and Pediatrics.  Dr. Neally has had a private practice in Long Beach for 17 years, specializing in pediatrics and special needs children.
After several years of working with children with milk intolerance and general gut issues, Dr. Neally began to find holistic ways to help her patients.  She focuses on nutrition and supplementation to help her patients with their food sensitivities.  Dr. Neally continues to treat her patients with the level of care we employ here at Growing Healthy Together.
Dr. Neally's passion is in treating special needs children and she has specialized in autism and special needs for 17 years.  She also specializes in ear infections, bed wetting, colic, and reflux.  Other conditions Dr. Neally treats includes pregnancy, food sensitivities, and eczema.
Dr. Neally spends her free time with her family.  She has a 1-year-old daughter and a lovely dog named London.  Any spare time not spent with her family is spent playing the piano. Dr. Neally and her family live in Long Beach.