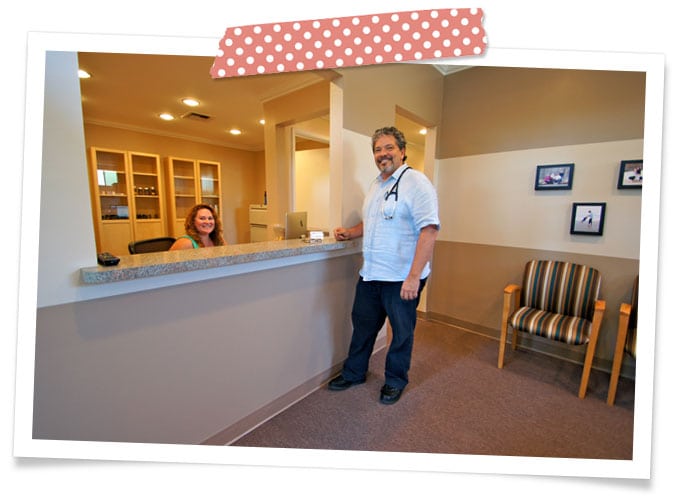 Michael Vicioso
Mike is a certified pediatric holistic nurse practitioner who completed his training at California State University, Long Beach.  Mike believes that caring for a patient involves more than curing disease.  Rather, he believes that wellness encompasses the whole person: mind, body, and spirit.  With children, in particular, caring includes incorporating the family as well as the child's environment.
Mike started his career as a pediatric nurse at the Children's Hospital, Los Angeles (CHLA), where he worked as a Pediatric Neurology nurse, as a researcher, and clinic nurse. There, he helped establish the protocols for Diastat, a pediatric epilepsy medicine.
After helping set up the Pediatric Seizure Clinic at the University of California, Irvine Medical Center, he went back to CHLA and worked for 8 years in their Pediatric Emergency Department as a trauma nurse and charge nurse.
Mike has vast experience caring for children who presented to the ER with various types of illness and injuries.  From the most severe traumas, automobile accidents, gunshots, and bicycle accidents, to very common illnesses such as asthma, ear infections, colds, and flues.
From CHLA, Mike moved on to St. Joseph's Hospital in Orange, CA in a new role as Pediatric Emergency Department Nurse Manager.  At St. Joseph's, Mike was in charge of overseeing the entire pediatric population. Children's Hospital of Orange County contracted with St. Joseph's Hospital to provide emergency services to all of the children who presented there.  During his time at St. Joseph's, Mike was integral at facilitating the care and admission of ill and injured patients. In addition, Mike was heavily involved in the State and National Emergency Nurses Association (ENA). During his time with ENA, Mike participated in the establishment of a pediatric certification exam committee for pediatric emergency nurses.  As a result, pediatric emergency nursing is now recognized nationally as a specialty care service.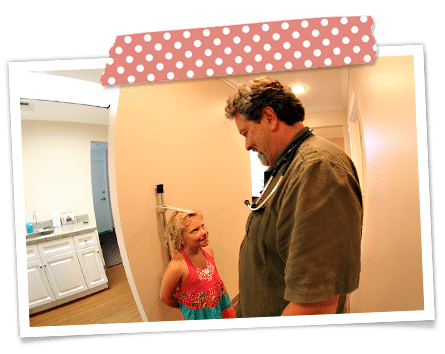 While busy working with ENA, Mike continued his training by attending California State University, Long Beach to achieve his pediatric nurse practitioner certificate.  Mike graduated in 2012 and is now a practicing certified pediatric nurse practitioner.  During his training, Mike sought out experiences with pediatricians who specialized in alternative and complementary medicine (CAM).  As a result, Mike is uniquely trained in traditional pediatrics, CAM, and the holistic philosophies of pediatric nursing.  Mike's training, experience, and expertise allow him to work with patients and families to bridge the services of traditional and naturopathic care in his practice.
Mike was born and raised in Southern California. He has nearly 20 years of experience working in healthcare with children.  Mike's medical interests include access to care, alternative and complementary medicine, and encouraging developmental growth.
Mike enjoys travel, exploring how other cultures and indigenous people raise and care for their kids, and incorporating these ideas in his practice and in the way he cares for patients.  He is married to a very supportive pediatric nurse practitioner and has four children.
---
Nancy Taschner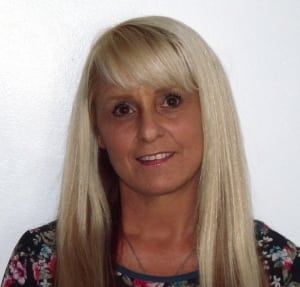 Nancy is a certified family nurse practitioner in Long Beach.
After starting her nursing career in 1991 with an RN from Long Beach City College, Nancy worked for 10 years at Children's Hospital, Los Angeles (CHLA) as a pediatric intensive care nurse.
Nancy has experience as an emergency room nurse at both CHLA and at Long Beach Memorial Hospital, as well as registry experience at the University of California Irvine Medical Center, Saint Joseph Hospital of Orange, St. Mary Medical Center, Cedar's Sinai Hospital, and Miller Children's Hospital Long Beach.
After traveling between hospitals for over a year, Nancy found a place in the pediatric intensive care unit at Miller Children's Hospital Long Beach and has been there for the past 11 years. At Miller, Nancy also worked on the pediatric intensive care transport team, providing care for critically ill infants, children and teens during transport.
Nancy's two sons were diagnosed with autism at ages two and three, and this new challenge inspired her to continue her education and become a nurse practitioner. Nancy continued her training and earned a Bachelor's degree in nursing from the University of Phoenix in 2012 and recently graduated with her family nurse practitioner certificate from Cal State Long Beach, with over 600 hours in family medicine, obstetrics, and gynecology (OB/GYN), and pediatrics. Nancy currently works at GHT as a family nurse practitioner.
Nancy is incredibly proud that her two teenage sons have progressed spectacularly with behavior therapy and nutrition and now attend regular education without services.
Nancy grew up in Long Beach and is raising her family in the house that she was raised in. She enjoys spending time with her husband, two boys, and her dogs, including a Great Dane that requires a little too much attention!
---
Heather Perris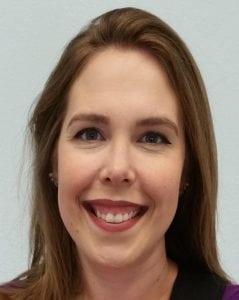 Heather is a certified family nurse practitioner in Long Beach.
She graduated from Azusa Pacific University in 2007 with a bachelor of science (BSN) in nursing.  Heather received her Master's of Science (MSN) in nursing from Chamberlain College of Nursing in 2016.
Heather has dedicated 9 years of her nursing career to the adult intensive care unit (ICU) at the University of California, Irvine in Orange and she recently joined Growing Healthy Together as a family nurse practitioner.
Heather has always had a passion for caring for people.  She knew she wanted to be a nurse from a young age. Her education and experience contribute toward her ability to support her patients' health and wellness needs.
Heather recently made the move from in-patient to out-patient care. This move has allowed her to continue to provide care for others while allowing her the time to care for and focus on her family.
Beyond nursing, Heather's other passion is for her family.  She lives in Lakewood with her husband and two kids.
---
Dr. Nikki Knight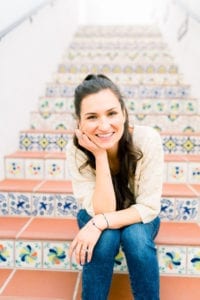 Dr. Nikki, DNP, APRN, FNP-BC, is a board-certified family nurse practitioner in Long Beach.
Dr. Nikki started her nursing career at age 15 by training to become a CNA (certified nursing assistant). She worked for two years in a veteran home and then went on to become a licensed practical nurse (LPN) at Idaho State University. She earned her associate's degree in nursing from Southern Idaho, and both her bachelor of science degree in nursing (BSN) and doctor of nursing practice (DNP) from Brandman University in Irvine.
She has worked at Saddleback Medical Center in Laguna Hills for the past 13 years in the orthopedic unit, the stroke and neuro unit (she is NIH stroke certified), and in telemetry. Dr. Nikki was also part of the research council and worked to get essential oils on the units for in-patients and nurses. She has also worked as a preoperative and post-anesthesia care unit (PACU) nurse at a local surgery center.
Dr. Nikki is also currently an adjunct professor at Brandman University, where she teaches in both the DNP and BSN programs. There, she serves as a chair for doctoral students working on their dissertations.
Dr. Nikki believes in a holistic approach to healthcare. She has always found a way to marry Eastern and Western medicine in her practice as she believes they are both important parts of the whole healthcare picture. Dr. Nikki uses essential oils in her practice and was fortunate enough to work with medical providers that use essential oils in every part of their practice. She was able to practically observe how beneficial they can be for a wide range of conditions and concerns. In fact, Dr. Nikki wrote her dissertation on the effects of select essential oils on perioperative anxiety, with amazing results!
Dr. Nikki loves spending time with her family. She loves to travel and dance, and she teaches Stroller Barre (stroller workout for moms) in San Clemente. She is passionate about spreading the good word about health and essential oils. She lives in San Clemente with her husband, two kids, and her pup.
---
California requires that nurse practitioners practice under a supervising physician.  At Growing Healthy Together our supervising physician is Dr. Catherine Cummins, MD.